Customer Care Service
to put you in direct contact with our operators
BAC CUSTOMER CARE SERVICE is available Monday to Friday from 8:30 a.m. to 1:00 p.m. and from 2:45 to 4:30 p.m. at the following dedicated phone number: 0549.871424.
The CUSTOMER CARE service is also available by email: customercare@bac.sm.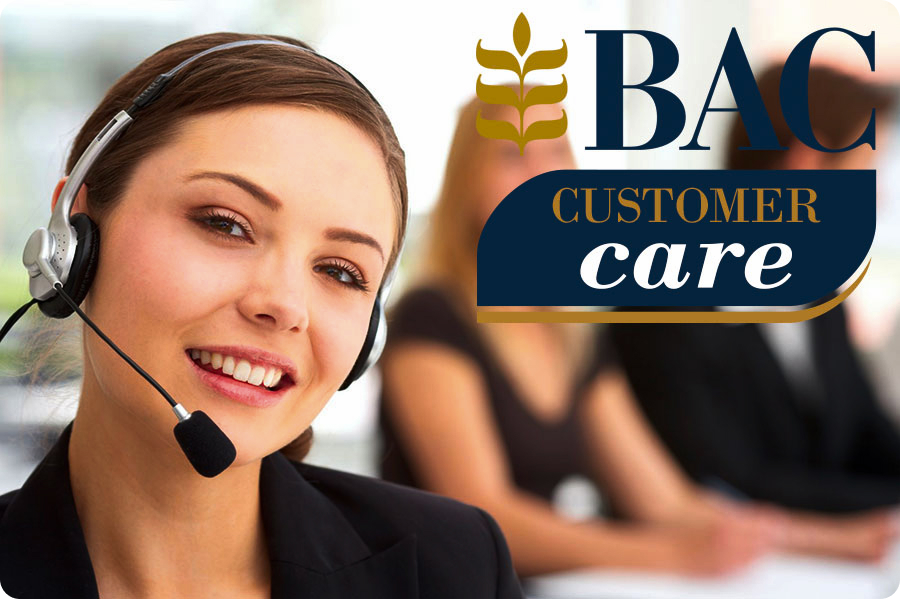 See also the FAQ page, with the most frequently asked questions.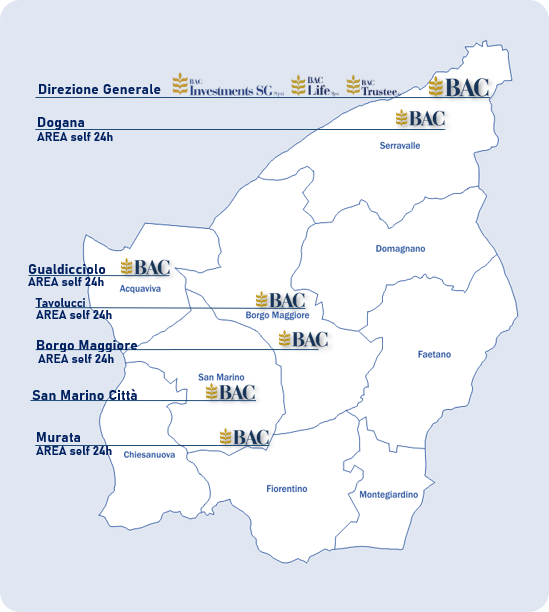 HEADQUARTERS
Via Tre Settembre, 316 – 47891 – Repubblica di San Marino
Tel. 0549/871111 (Centralino)
Fax 0549/871222
E-mail segreteria@bac.sm
ABI code: 03034
Economic Operator Code: SM00087
For complaints, please contact reclami@bac.sm
Useful numbers for blocking debit or credit cards
List of useful telephone numbers for blocking stolen, lost or stolen magnetic cards.
DEBIT CARD
Freephone: 800 822.056
Calling from abroad: 02.6084.3768 | 02.6084.3768
BKN301 CREDIT CARD
Calling from Italy e RSM: 0549.943886
Calling from abroad: (+) 378.943886
VIACARD – N° a pagamento: 840.043.043