Founded in 1920 upon the initiative of a group of San Marino entrepreneurs as an independent private merchant bank, today, Banca Agricola Commerciale (BAC) is an established international bank, proud of its confirmed retail vocation: keeping the needs of every family, professional and business client at the forefront, which has contributed to making it a "primary bank" throughout the San Marino area.
Together with its extensive network of retail branch offices in the Republic of San Marino, at the same time, BAC provides services to enterprises and large investors through its Corporate, Private and Investment branches.
Trust, Responsibility and Competence characterise BAC.
Trust creates the ideal relationship with investors who are planning for a transparent and advantageous future at BAC.
Responsibility towards enterprises and professionals who find BAC to be their ideal partner.
Competence in services and products, through technological and organisational development and regulatory adaptation.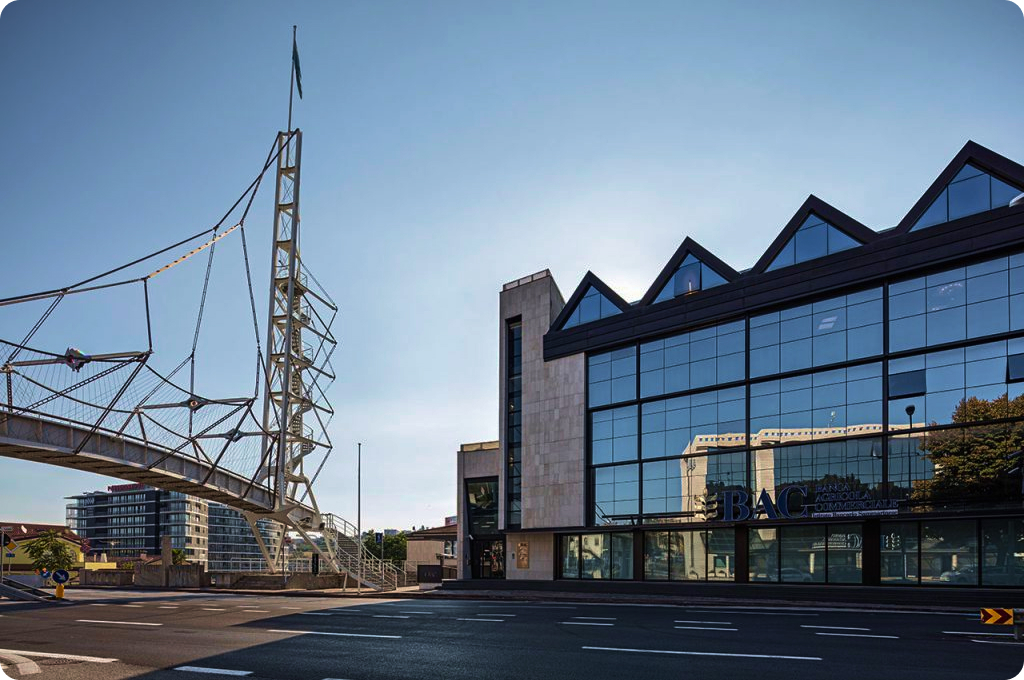 The BAC Group has three main business areas:
Banking products and services
Investment instruments and life insurance
Financial instruments for individuals, households, small businesses, large companies,
institutions and governmental organisations.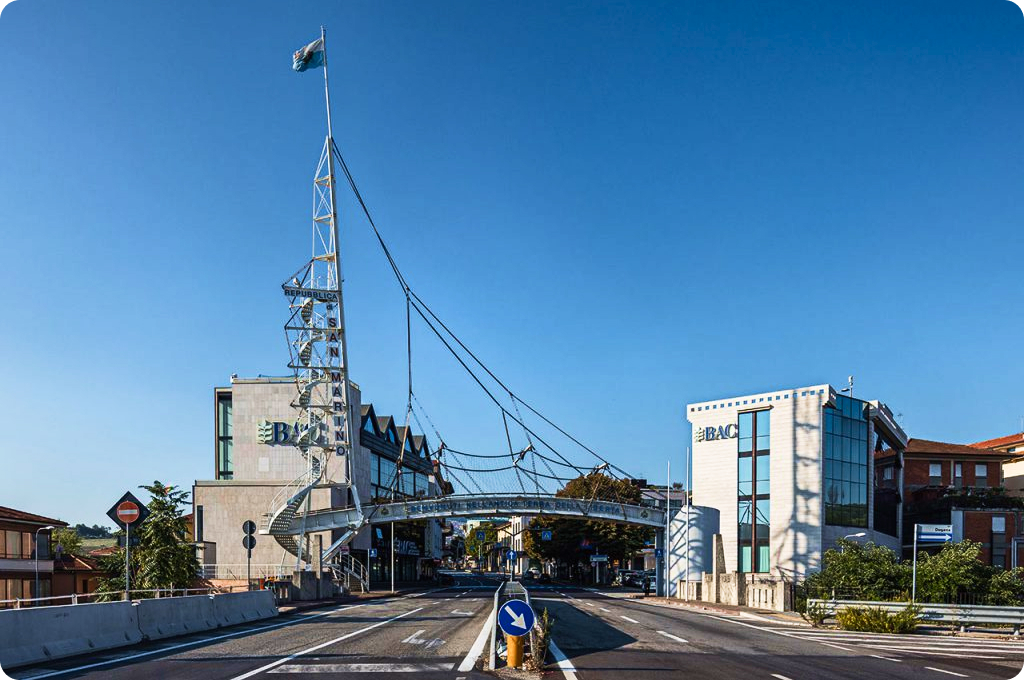 Philosophy
We build a long-term relationships of trust with our clients, based on the criteria of simplicity and transparency. We have an international soul, but our roots are firmly planted in our land.
All the experience gained abroad is at the disposal of our customers from the Republic of San Marino and Italy, especially those linked to the territory we share: the Romagna Region.
It is this deep-rooted attention to the traditions that are woven into our history that allow us to offer bespoke solutions tailored to the needs of our customers.
I nostri sistemi informatici rispondono ai To protect the interests of those who rely on us we maintain our IT systems at the highest security standards.
Organisational Model Link
Code of Ethics Link
Our History
21 June 1920, Banca Agricola began operations.
1920-1940
The business was mainly aimed at facilitating the agricultural sector.
An annual scholarship was established for citizens who devoted themselves to agricultural studies.
1945
A special loan to citizens affected by the Second World War was established.
1960
The focus of Banca Agricola turned toward emerging local industry, with financing and management of collections and payments.
1980
The Bank embarked on a process of major technological development aimed at enhancing its information systems and the level of automation of its accounting processes.
The Bank's expansion began.
The name became Banca Agricola Commerciale della Repubblica di San Marino.
1996
The controlling interest in BAC passed from Credito Romagnolo SpA to Rolo Banca 1473 SpA following the merger by incorporation of the two institutions.
2002
Banca Agricola Commerciale created an independent trust company, called BAC Fiduciaria SpA, dedicated to the activity of fiduciary registration.
The controlling interest in BAC passed from Rolo Banca 1473 SpA to UniCredit Banca SpA following the merger of the two institutions.
2003
The controlling interest of BAC passed from UniCredit Banca SpA to UniCredit Private Banking SpA.
2009
Banca Agricola Commerciale set up San Marino Life SpA, the first San Marino life insurance company, together with ERGO International AG.
2011
Corporate control of Banca Agricola Commerciale SpA went from UniCredit Spa to Istituto Bancario Sammarinese S.p.A.
2012
Istituto Bancario Sammarinese S.p.A., and Banca Agricola Commerciale S.p.A., definitively merged their respective entities to form BAC – BANCA AGRICOLA COMMERCIALE Istituto Bancario Sammarinese SpA.
IBS Leasing S.p.A., previously controlled by I.B.S. S.p.A., came under the control of BAC. With thirteen branches and three specialized companies (BAC Fiduciaria, San Marino LIFE, IBS Leasing) BAC was able to meet the needs of all types of customers: individuals, professionals, enterprises, large investors and institutions.
2012
100% of the corporate control of San Marino Life SpA passed to the Banca Agricola Commerciale SpA Group.
2014
Banca Agricola Commerciale si dota della Divisione IBanca Agricola Commerciale set up an International Division, responsible for the development and commercial management of the Bank's and its Subsidiaries' relations with foreign counterparties.
IBS Leasing Spa was incorporated into BAC.
2016
Banca Agricola Commerciale SpA set up BAC Investment SG, a global asset management company focused on growing and protecting its clients' assets.
2020
Banca Agricola Commerciale SpA celebrates its 100th anniversary.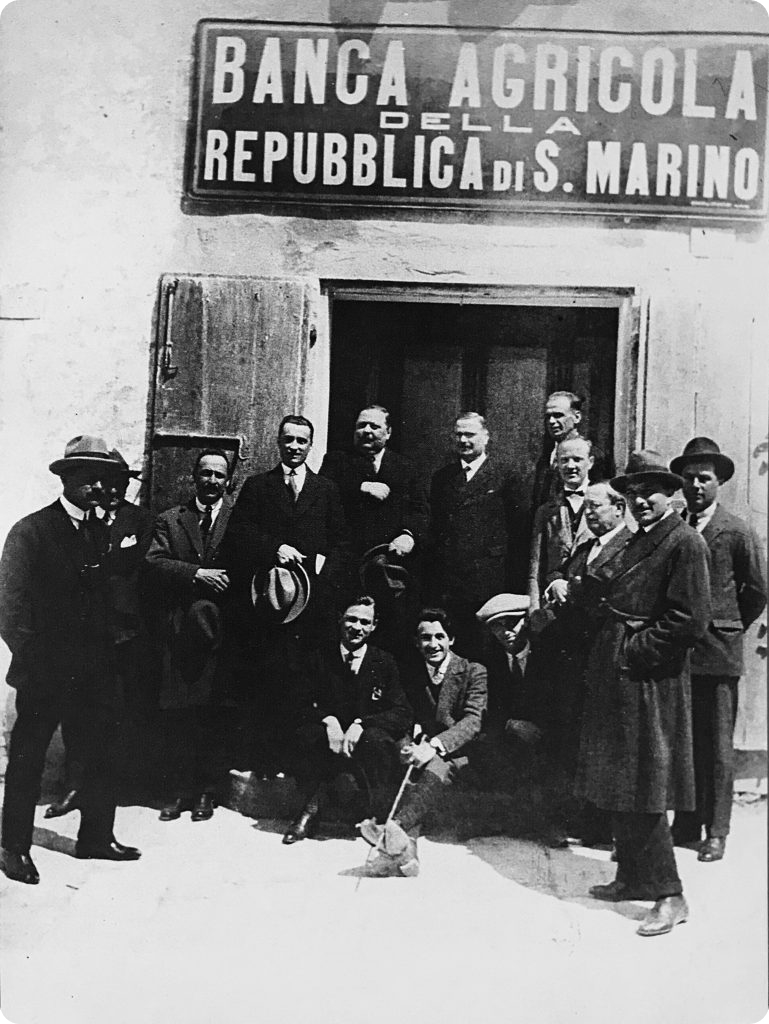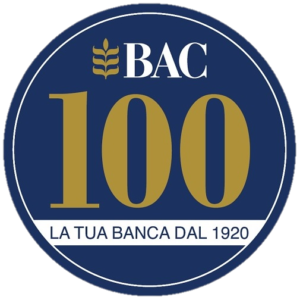 Governance and Management
BOARD OF DIRECTORS
Prof. Biagio Bossone – General Manager
Dott. Daniele Savegnago – Vice General Manager
Dott. Emanuele Cesarini – Counselor
Dott. Andrea Ragagni – Counselor
Prof. Avv. Francesco Gennari – Counselor
BOARD OF AUDITORS
Dott.ssa Vanessa Tavolini – President
Prof. Giorgio Rusticali – Mayor
Avv. Alberto Vaglio – Mayor
MANAGEMENT
Dott.ssa Micaela Licia Menicucci
– General Manager
Dott. Marco Castronovo
– Vice General Manager